About Us
Founded in 2010 by its current President, Nkpecha Uba Samuel has stayed true to its original mission. PC stands for Personal Computer, PC Links Technology (ICT Innovation) is an industry leader in the area of Computer / ICT consultancy and training. Our extensive experience and core expertise covers a variety of products and services such as;
Computer Repairs and Maintenance
Computer Networking
CCTV Installation and Maintenance
Backup Energy System (Solar & Inverter Installation and Maintenance)
Management Software (Database)
Intercom Installation
and many other ICT Devices
That offer update information and solutions on varieties of such services.
Our products and services are available at the most competitive prices you would ever find in the industry. This has enabled us to build a vast network of a clientele base that includes but not limited to educational, corporate, religious, and non-governmental organization (NGO).
PC Links Technology (ICT Innovation) is a Registered Company incorporation with the Corporate Affairs Commission as a legal and corporate entity.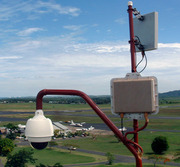 Youth Empowerment ICT Innovation Training!
Youth Empowerment Training Programme is currently going on in the areas of:
Computer repairs and maintenance
Computer networking
CCTV installation and maintenance
Backup Energy System (Solar & Inverter) installation and maintenance
Come and obtain your Training Form @ PC Links Technology (ICT Innovation), Asaba, Delta State.
Qualification: Know how to read and write. Deltan added advantage!